LSE selects EMSOL to Improve Air Quality
LSE leads a cross organisational team to understand specific sources of pollution in the local community.
Multiple stakeholders and a difficult site
As part of its 2030 vision LSE is committed to creating a #SustainableLSE. LSE's Estates Division is responsible for providing a world-class built environment for its students and staff.
Their current project, the Marshall Building at 44 Lincoln's Inn Fields, is an urban redevelopment involving demolition of an existing building and construction of a new, mixed use building with 12-levels. The site is in the heart of the university campus, so LSE was keen to understand more about air quality challenges potentially caused by construction vehicle traffic.
Working in collaboration with EMSOL has allowed LSE to gather evidence to enhance future action on reducing pollution. EMSOL has given LSE, Mace, and Hansons a better understanding of the specific impact of their construction activities on air quality, to learn where and how they can make a difference.
Mace, the primary contractor at the site, are construction industry leaders and pioneers for sustainability in construction. Discover how EMSOL provided a tool for maintaining commitments to reducing outdoor workers' exposure to ambient air pollution.
Hanson were a crucial part of the supply chain, running a fleet of 100 ready-mix vehicles across sites in London. 

"Using EMSOL meant getting data we can take action on, to bring us closer to our net zero goal – like changing delivery patterns, informing traffic planning and evaluating equipment and supplier sources"
Ali Ashpitel, Sustainability Manager, Mace Group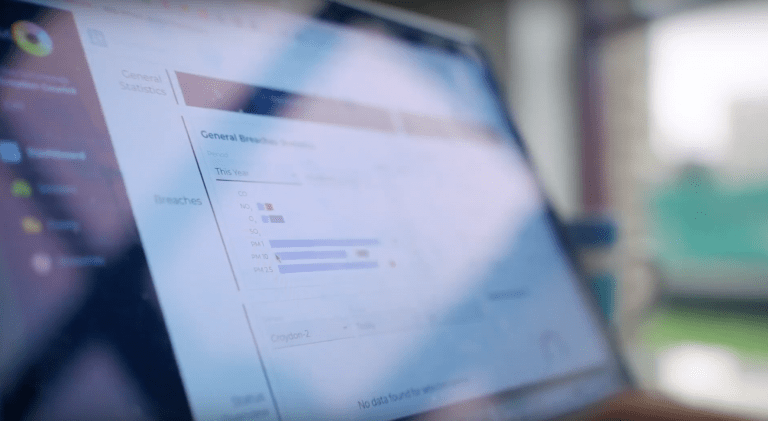 EMSOL enables businesses to take targeted action every day to improve air quality and the local environment. We do this by aggregating real-time air and noise pollution with vehicle location data, allowing teams to pinpoint the problem the moment it becomes a problem, and take specific steps to improve air quality.
Find out how EMSOL helps evidence them as environmentally forward-thinking suppliers and can help target any negative impacts towards site air quality instantly.