How does it work?
Our web-based dashboard is connected to a network of sensors that monitor air and noise pollution. The dashboard and sensor deployment is tailored to your site or premises. Track up-to-the-minute local emissions picture, or view across various sites, to target your work on taking air quality action.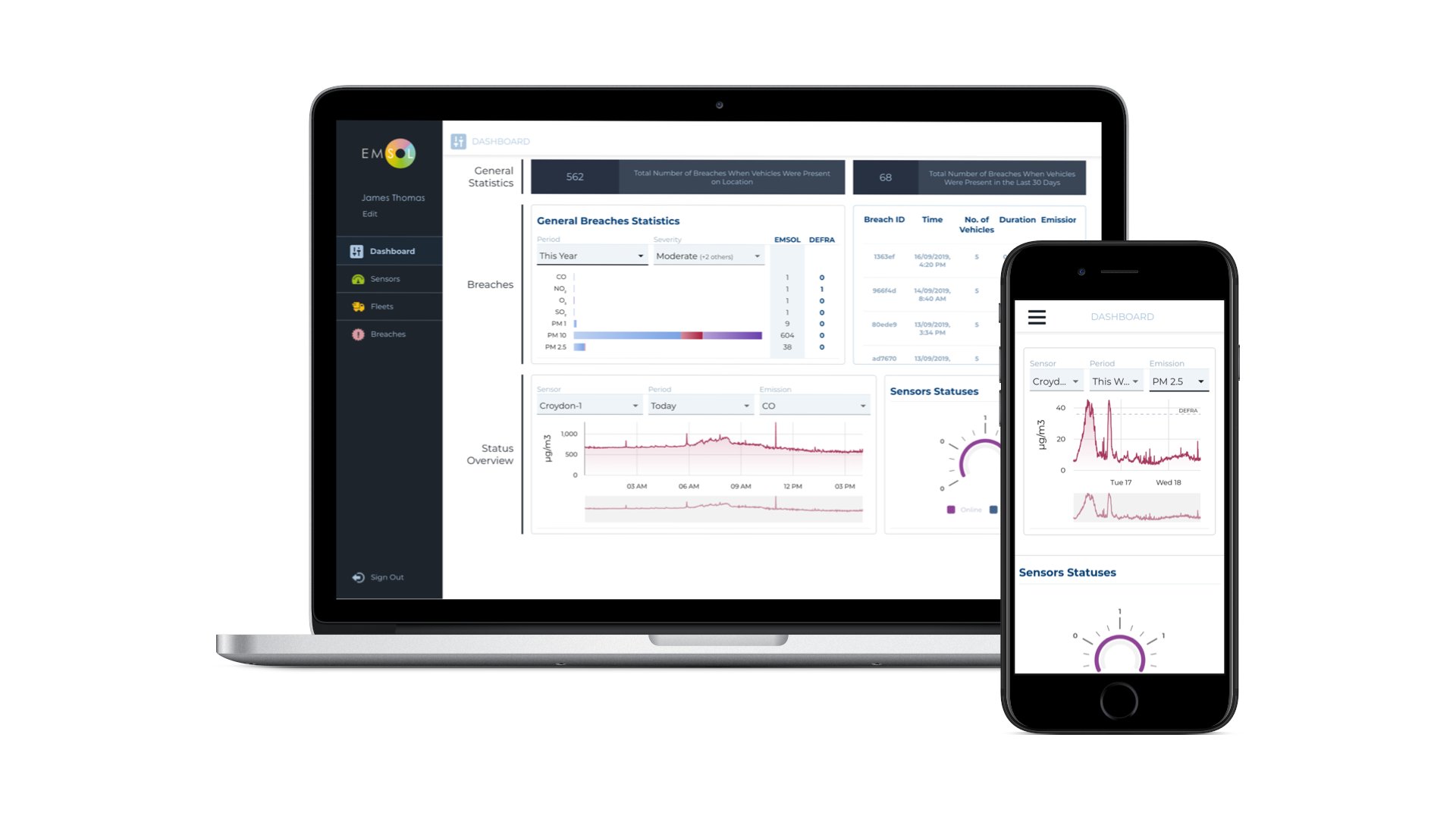 Product benefits
Enables targeted actions/mitigations

Empowers small enforcement teams to have disproportionate impact

Delivers actionable evidence for remediations or fines

Gives visibility and control for businesses and local government

Health and Safety compliance verification
London feels like it is constantly being rebuilt; nowhere is that more evident than in Croydon which has 11 multi-million pound developments in process during any given month. The resulting pollution and congestion that these sites cause is a serious concern to local communities and the traveling public.