EMSOL were delighted to be named as the winners of the Construction News Award for Innovation of the Year. Our category had some very impressive finalists in it which makes the winning even more valuable.
Founder and CEO Freddie Talberg collected the award for EMSOL and said:
I'm very proud of the EMSOL team, our product and the support from the industry. This will make a difference for us and hopefully the construction industry and the communities that have to live with construction activity going on around them.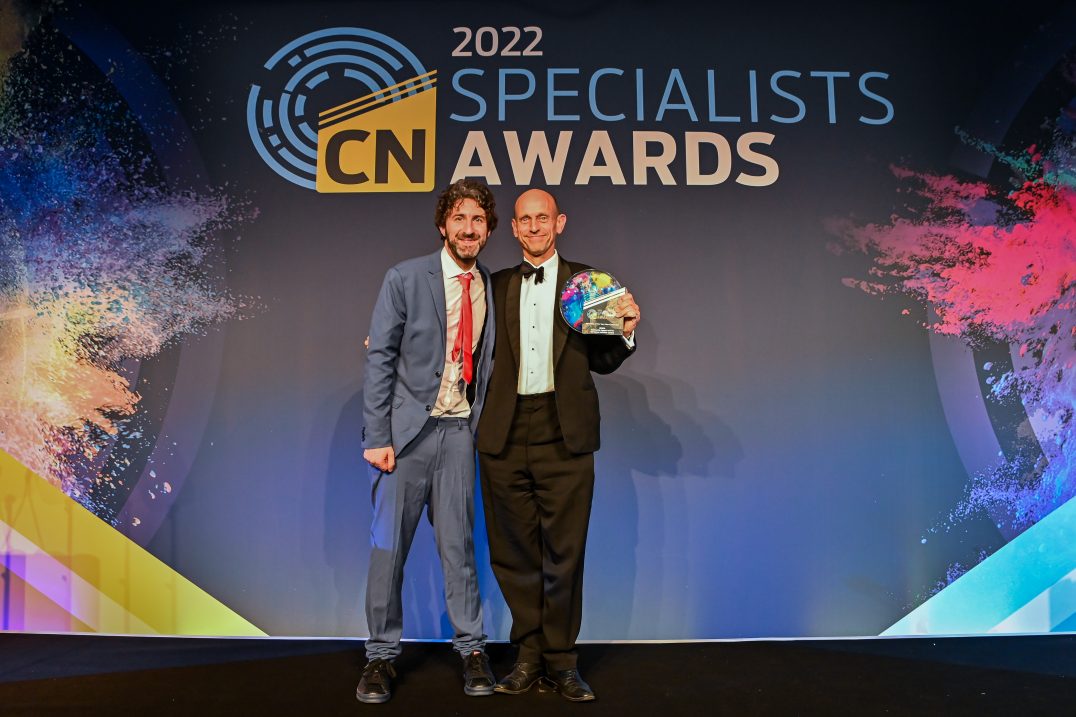 EMSOL presented their solution to a judging panel in central London as part of the application process. Covering our most recent work and successes on our HS2 projects, the judges feedback was:
The standout entry for innovation! Freddie took us through the development journey of the community impact tool for site-based pollution control. The comprehensive tool identifies the how best to monitor transport pollution emissions. This monitoring data is then shared with stakeholders, enabling them to make informed decisions in real time, to reduce pollution levels & create long term site behaviour changes.
If your organisation is seeking an award winning emissions control solution and to avoid greenwashing claims by proving real world environmental progress, please email sales@emsol.io