Improve air quality on construction sites
Simplifying air, dust and noise pollution management, control, attribution and reduction.
Politicians, the media and the public agree that emissions reductions is a top priority of our time and with 23% of all pollution originating from construction all eyes (and fingers) point towards the construction industry. As a result, sustainability in construction has risen to the top of agendas with most firms pledging improvement commitments – but managing pollution and evidencing progress is complicated, expensive and a drain on resources.
EMSOL are working with big brand construction names such as HS2, SCS and Quinn to simplify pollution management and to put proactive management and control measures in place. We bring to the top of the enormous data pile the pollution events of significance, providing insight and reporting on the effectiveness of mitigations taken so you can focus resources and go on to evidence your real-world emissions improvements.
EMSOL installs air, dust and noise monitors along with camera analytics and asset location technology on a nominated site. Data is collated with real-time asset location and sent to be analysed using the EMSOL platform. The platform delivers pollution trigger evidence including immediate SMS notifications to on-site operatives who can report on and address the issues flagged. 
Additionally, the issue can be analysed within the machine learning and analytics capability of the platform. All users can login to the portal to access reports, mitigation recording, pollution analysis and historic data for referencing and trend tracking.
Our easy-to-use data insights save you time, and improve your margins
Reduce volume, duration and cost of work stoppages by identifying pollution sources in real time
Show tangible health benefits to your local community with clear evidence of the impact of deliveries on pollution
How Mace used EMSOL to reduce air pollution on an urban redevelopment project
Mace was selected as the prime contractor on a build project in the heart of the London School of Economics (LSE) campus.
Mace wanted to understand the impact of construction vehicle traffic on air quality during a major urban development project.
EMSOL worked with Mace, the LSE and contractors Hanson to monitor and actively reduce air pollution.
Implementing EMSOL enabled the following reductions:
78%
67%
1hr
Saved per breach in investigating trigger alerts, reducing delays and costs
How EMSOL empowers you
to improve air quality
Identify real-time site pollution sources with our powerful dashboards
Exclude non-site pollution not caused by your activity
Deliver targeted, specific evidence for enforcement action
Predict noise and pollution trends and take action before you breach limits
Enable mitigations to improve air quality
Reduce complaints and build stronger relationships with your community by taking action before problems emerge
Using EMSOL meant getting data we could take action on, to bring us closer to our Net Zero goal - like changing delivery patterns, informing traffic planning and evaluating equipment and supplier sources.
Ali Ashpilel, Sustainability Manager, Mace Group
With the old school air quality monitoring you knew there was a breach somewhere but with EMSOL you can see exactly when, where, what caused it and how intense it was. And that's crucial.
Alexander Pocklington, Principal Impact Assessor, Croydon Council
Proving the conversion of our fleet to Euro 6 has had a beneficial impact on the site has been great. If we can see breaches happening when other contractors' fleets are on-site, it proves our case.
Andrew Dixon, Regional Transport Manager, Hanson
The EMSOL platform has enabled us to track the vehicles causing breaches and which parts of the facility we need to manage more closely.
Andrew Coke, Facilities Manager, Corporation of London
EMSOL helped us to target enforcement against non-compliant site vehicle activity and pollution.
Croydon Council
It's important for us to understand the environmental impact at our sites. EMSOL''s equipment measures air quality and noise levels to help identify and manage the factors that affect them.
Justin Laney, Partner and General Manager, John Lewis Partnership
As an NHS Foundation Trust and anchor institution, we are keen to reduce our contribution to poor local air quality and its effects on human health. The Emsol technology will help us understand local pollution levels, its sources and identify targeted action we can take to improve the situation.
Tanja Dalle-Muenchmeyer, Trust Air Quality Manager, Guy's and St Thomas' Hospitals Foundation Trust

In the past, I have found that noise and dust monitoring does not offer insights into what the cause of the pollution may be. EMSOL are striving to provide meaningful, real-time insight into our pollution events to give the delivery team an opportunity to reduce the impact and frequency of these.
Finn McGowan, SCS Section Engineer, Area East
By having the EMSOL air and noise quality measuring equipment installed at site, it has allowed us to focus on some operational improvements which minimises any impact our recycling operations has on the local environment.
Chris Batterbee, Environmental Compliance Manager, Powerday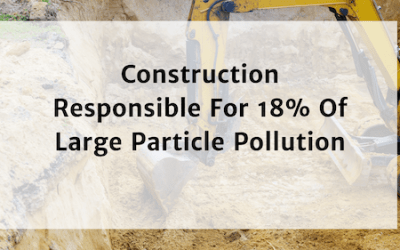 There have been significant concerns in recent years concerning the devastating impact of air pollution on public health, and now there is an increasing focus on those industries that are a major source of pollution. Historically, the construction industry has...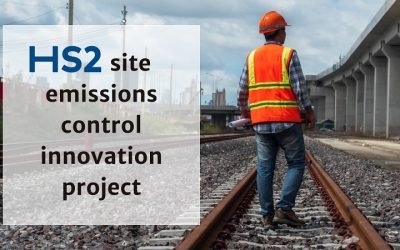 EMSOL was contracted by HS2 as part of their innovation initiative to collaborate with HS2's main works civil contractors Skanska Costain Strabag Joint Venture (SCS JV) to explore the air emissions linked to site activities, to provide root cause analysis and insights...