Webinar: Respiratory Health Challenges for the Urban Supply Chain
Improve Respiratory Health by Reducing Pollution from the Urban Supply Chain
Air and noise pollution from the urban supply chain is a crucial issue for any site and its surrounding community. Air pollution is frequently attributed to 40,000 excess deaths annually in the UK and a range of respiratory illnesses due to exposure.
To reduce the daily urban air pollution peak caused by supply chain vehicle congestion and to accommodate the required extended work shift hours for reduced workplace density, there has been discussion around extending delivery and pickup hours. This will extend the impact of noise and air pollution from vehicles and loading/unloading to the early morning and late evening which will cause significant problems for local communities and incur noise abatement charges.
COVID-19 has put a spotlight on the link between respiratory health issues and air quality with emerging evidence linking air pollution to an increased vulnerability to COVID-19. This requires urgent action to reduce congestion and maintain the benefits of cleaner air we experienced during lockdown.
Reducing the impact of pollution on the workforce and local community from the urban supply chain represents an important focus for businesses and local communities. Many organisations hold back from taking action because they don't know where to start, lacking the specific insights and evidence required to take immediate and targeted action. 
The webinar will discuss how businesses can improve the pollution of their urban supply and look to manage early and late deliveries.
How can businesses operate their supply chain efficiently while reducing air and noise pollution?

How can the urban supply chain be managed to avoid adverse impacts on respiratory health in the local community?

What solutions are available to reduce workforce and local community exposure to pollution?
With speakers from:

Chris Ashley, Head of Policy – Environment and Regulation, Road Haulage Association
Laura Jacklin, Senior Project Officer, Cross River Partnership
Amandeep Kellay, Sustainable Travel Manager, Better Bankside
"Taking action to reduce air pollution can seem insurmountable. It's hard to know where to start, or who to involve"
LONDON SCHOOL OF ECONOMICS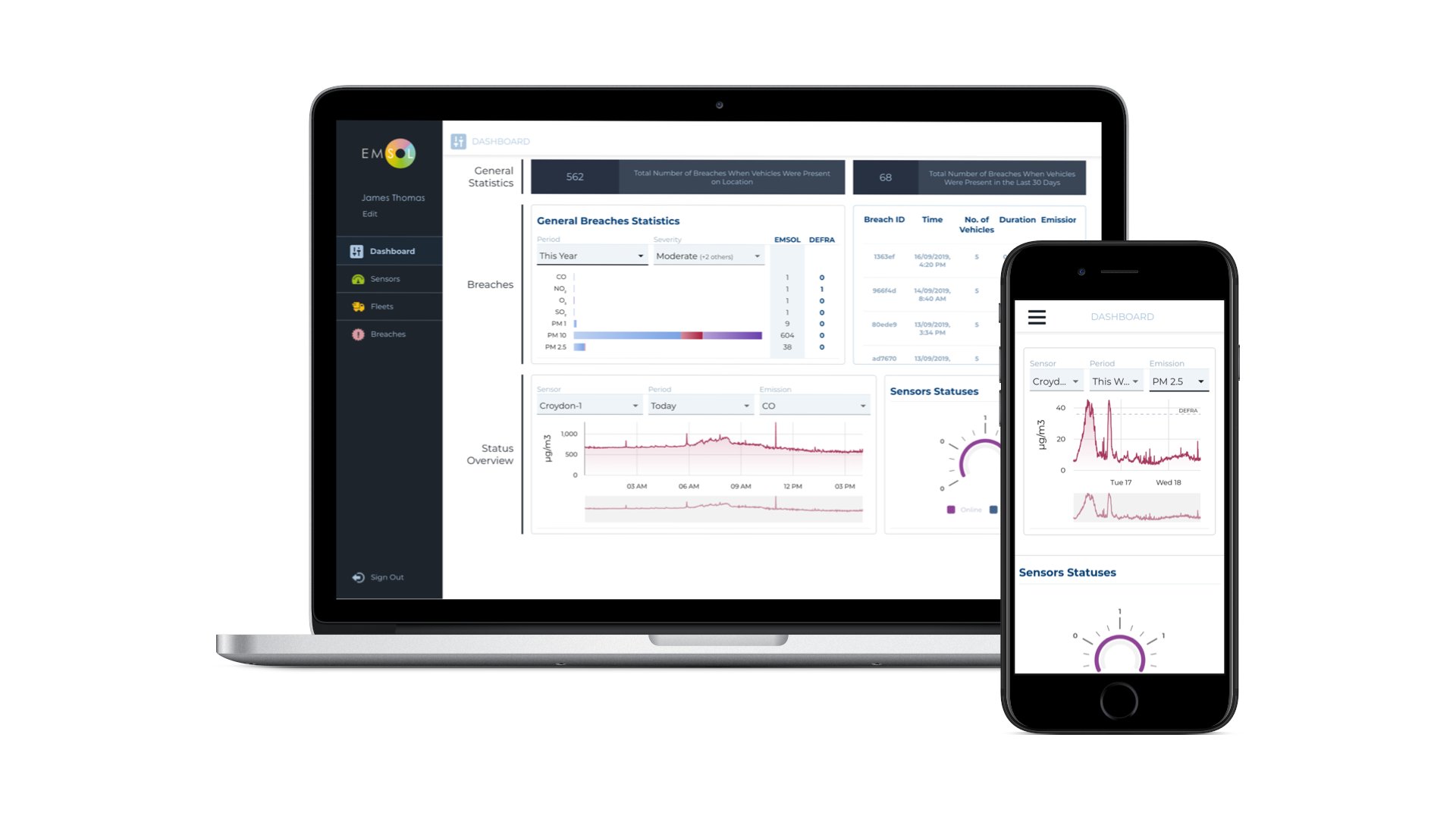 EMSOL provides businesses with real-time, specific, actionable evidence about emission breaches delivered straight to their mobile. So, they can pinpoint the problem the moment it becomes a problem, and take specific steps every day to improve air quality.